Hooper's is Proper British Refreshment for all kinds of occasions, whether that's catching up with an old friend in your local, a good old family knees up, or a cosy night in front of the TV.
Hooper's 'Tastes Just Like` whole-hearted comfort and authentic Britain, bringing back happy memories of proper British experiences such as happy days at the British seaside, or big family get-to-gethers.
A sip of one of our nostalgic flavours unleashes a taste of familiarity that reminds you of those cherished old times, the ones we know and love.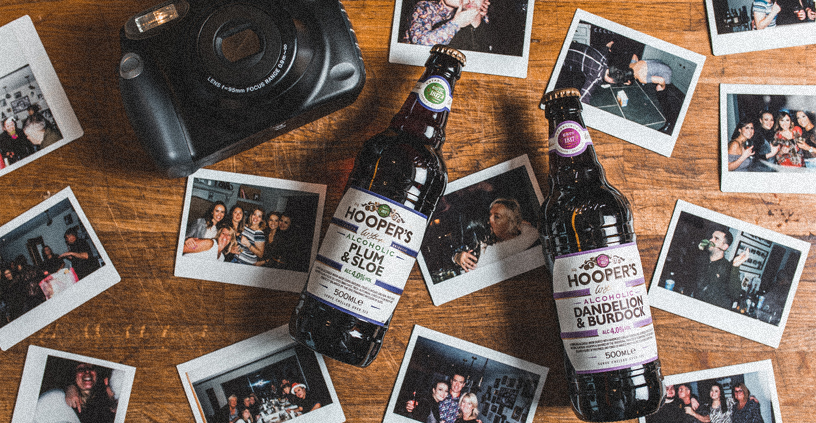 TASTING NOTES
A sparkling alcoholic brew inspired by the traditional process of fermenting dandelions and burdock thistle roots to deliver a burst of tantalising fruitiness and tones of aniseed which blend to a subtle, spicy finish.
4% ABV, gluten free, 500ml.

TASTING NOTES
Plum & Sloe delivers true refreshment and is made with real British ingredients. The rich tones of plum are perfectly brewed with delicious sloes. Ideal partnered with a hearty pie or a comforting crumble.
4% ABV, gluten free, 500ml.